Let us film your adult projects for a discounted promotional price of €350/scene! It's includes 30-40 minute of great footage and photo-set. (models and location fees are excluded)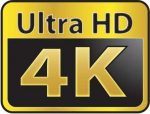 Scene recorded at 4K quality MP4, 3840×2160, at 100000 Kbps , 30p.
Choose your models at a local model agency or leave it to us and we'll book the best models for you!
Have your adult movie delivered in raw unedited format or let us edit footage to a final finished movie.
Pricing:
filming and photographing first scene – €350
second scene on same day – €200
third scene on same day – €200
editing video and images – €100/scene
filming location – €300-€400/day
makeup artist – €150/day
Usual Model Prices – (for reference only, +20% model agency fee applies)
Solo: 200€
GG: 250-350€
BG: 400-600€
BGA: 500-700€
DP: 600-700€
Guys: 250-400€
That makes a BG scene total cost from €1250 and up
Contact Gregory at briskmediapro@gmail.com